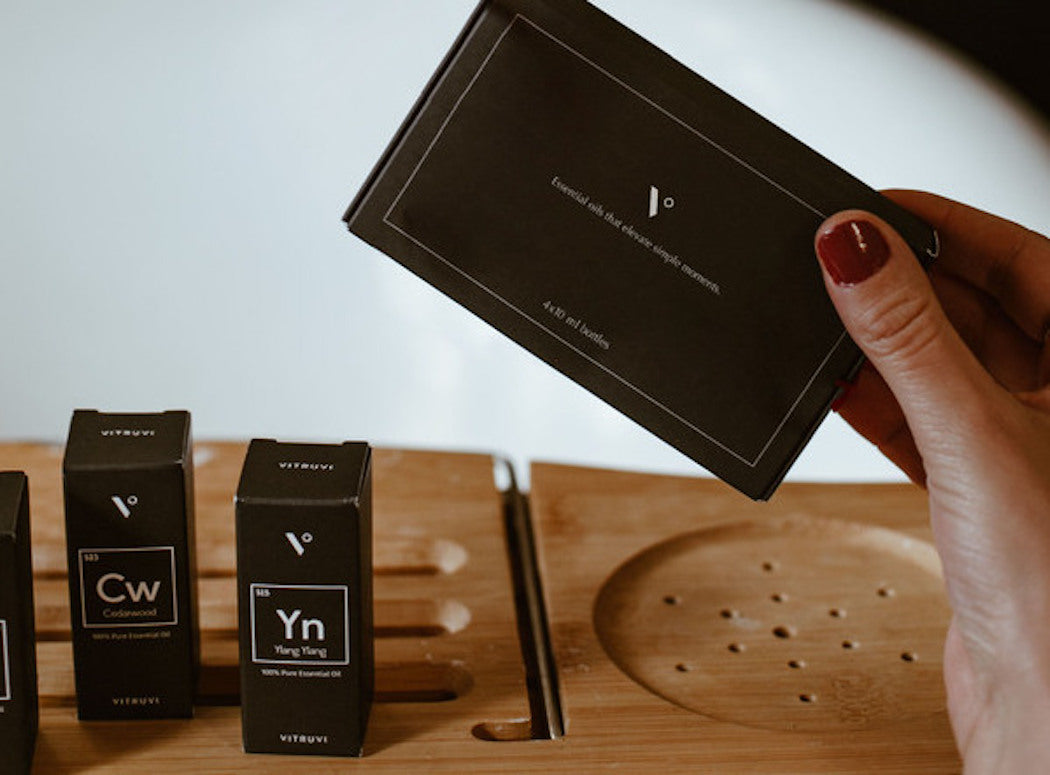 Whether or not you're in a relationship, February should be a month of love—self-love, that is. So here are some great gifts to give from you to you, suggested (and coveted) by the ladies at vitruvi HQ. As Parks and Recreation's Tom Haverford and Donna Meagle would say: treat yourself.
The Glow Light by Casper
We all know that sleep is very important for overall health and success, but how many of us get enough of it every night? We've got vitruvi Sleep Roll-On and Sleep Mist to help ease you into bed, but we're also eyeing this Glow Light from mattress brand Casper. The minimal orb shape would look good on any nightstand, and the cordless technology means it can easily move around the room. The soft light helps you power down at the end of the night and then comes on gently in the morning to wake you up more naturally—and it's all programmed from a smartphone app.
The Starter Kit by Nécessaire
This new body-care brand is shaking up the industry with its thoughtful collection of safe and pH-balancing products. The Starter Kit includes The Body Lotion and The Body Wash (both packed with vitamins and omegas), and The Sex Gel (a water-based lubricant with organic aloe). Order just one of the Nécessaire bunch or get all three for the ultimate in body bliss.
Safety Razor by Well Kept
Say goodbye to those underwhelming disposable razors, because Well Kept has produced an option built to last. The plastic-free solid-brass Safety Razor (available in a cute blush colour) uses a single blade for a close shave that offers significantly less chance of irritation. Plus, it's a more sustainable option because the only part that needs to be replaced over time is the actual blade.
Our Self-Care Bundle
It's four of our favourite essential oils in one handy pack. Bergamot (great in the bath for a deep soak), Geranium (perfect for a clarifying face steam), Ylang Ylang (add to Plum Oil and massage under the eyes for a soothing treatment), and Cedarwood (diffuse with Bergamot for the ultimate cozy experience).
Arp Hoops by Wolf Circus
Jewellery is always a winning gift for Valentine's Day, even when the receiver is yourself. We love these Wolf Circus Arp Hoops, which are plated in 14-karat gold; the slight squiggle shape is whimsical with just the right amount of elegance.
A Kit Kat bar
Because sometimes all you need is a little corner-store chocolate fix, and we're not here to judge.
Happy Valentine's Day, happy Galentine's Day, or maybe just happy day. You don't need a reason to show yourself some appreciation.