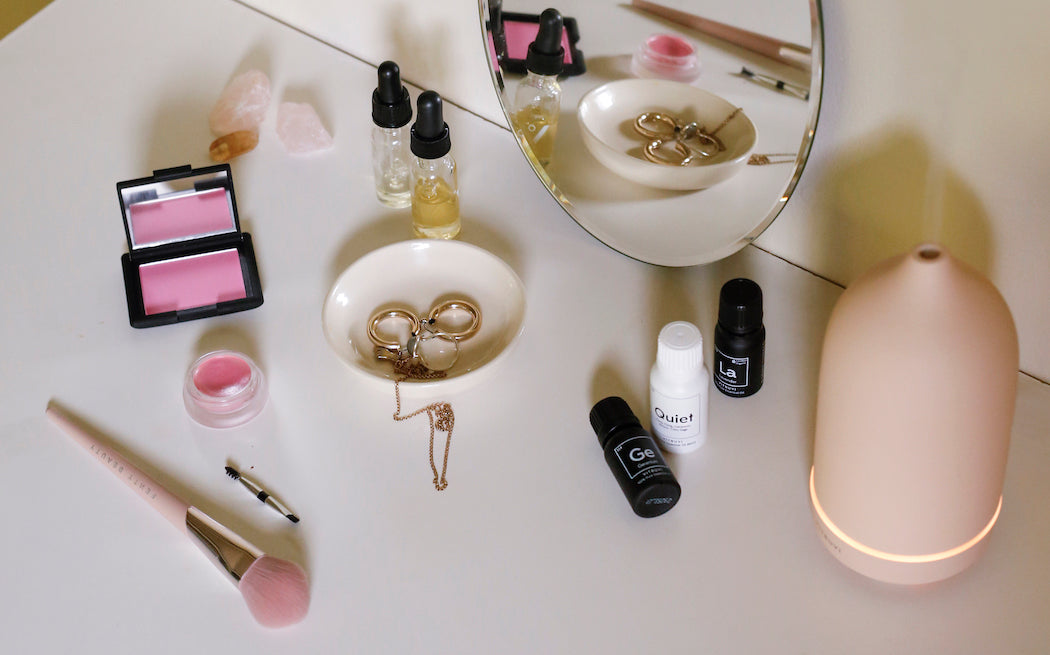 You caught us—we're blushing.
In honour of our Blush Stone Diffuser (have you ever seen a cuter pink?), we've rounded up four blushes in the clean beauty realm that add some sweet colour to our cheeks.
Completely natural, the blush from Burt's Bees is long-lasting and easy to blend. A little goes a long way, especially with the gorgeous Bare Peach shade—which means your wallet will love you as much as your cheeks do. Made with bamboo, honey, and Vitamin E, this nourishing blush will have you looking peachy keen all day.
Vegan and cruelty-free, the blush stick from Westman Atelier is one for the books. Vitis vita grape extract detoxifies, and a blend of Ayurvedic oils offer nutrients and calming qualities. Choose how much you want to apply, from a tiny dab to a more dramatic sweep—either way, it'll look like you just stepped out of a magazine.
The stick application of this product from clean beauty brand Ilia makes it your travel-friendly best friend. The buttery texture melts into the skin, giving cheeks a dewy appearance that stands up to your workday. And it's called the Multi Stick for a reason—you can use it on your lips and your eyes, too.
In classic Tata Harper form, this cream blush is a dream to use and looks amazing on your bathroom counter. The Very Naughty shade is a gorgeous deep and buildable red for a rich rose effect, and keeping up with the multi-use theme, also works magically on your lips.
That perfect shade of blush—you find it for your makeup bag, and now you've got it for your home, too.