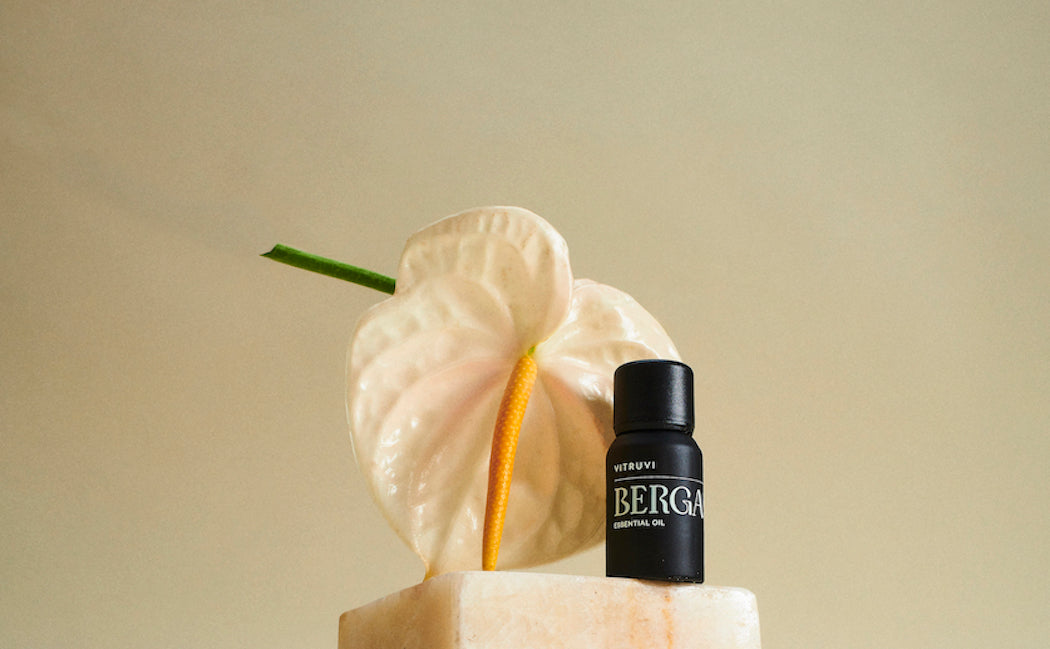 Bergamot Essential Oil is great for creating a cozy vibe. With an aroma reminiscent of Earl grey tea, it's instantly comforting and nurturing.
What is Bergamot Oil?
Bergamot Oil is cold-pressed from the rind of the bergamot fruit. It has a citrusy, warming, ever-so-slightly spiced scent that makes it a must-have for many households. It's also a common ingredient in both men's and women's fragrances, which is why it may smell familiar to you, and perhaps even a little seductive.
How to use Bergamot Oil
You can use Bergamot Essential Oil in your diffuser or in your homemade body and beauty products.
Bergamot Oil recipes
We love using Bergamot in our skin and body care rituals. Here are a few recipes for easy products to make at home.
Bergamot Oil diffuser blends
Bergamot's cozy scent makes it great to diffuse by itself. If you're looking for a more complex aroma, though, here are some ideas.
Bergamot Oil benefits
Bergamot's soothing scent means it is great for an evening ritual, and can be used as part of a bedtime diffusing routine. It's incredibly comforting and calming.
Where to buy Bergamot Oil
The Bergamot Oil from vitruvi is clean and natural. Made without formaldehyde, mineral oil, or synthetic fragrance, it is also 100 percent pure, vegan, and cruelty-free.
Is Bergamot Oil safe for cats and dogs?
It's best for you to
consult your vet
before bringing any new essential oils into your pet-friendly home. When diffusing essential oils around your pet, be sure to use small amounts and to monitor his or her reaction. Also make sure you turn off your diffuser when leaving your animal at home alone. After all, a happy pet makes for a happy home.