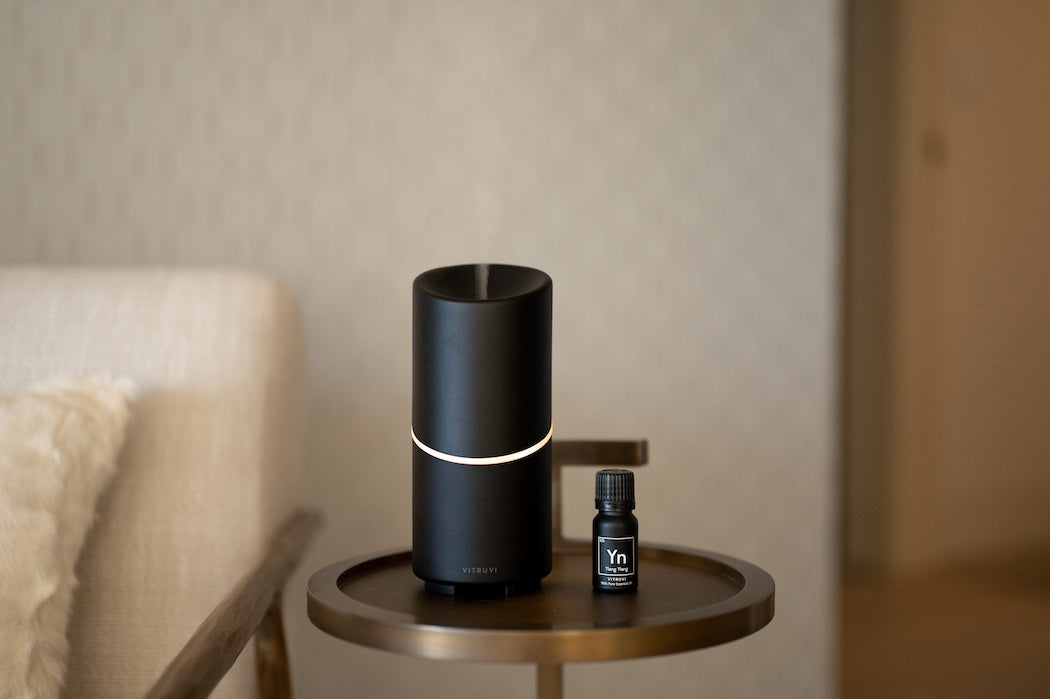 Ylang Ylang Essential Oil embodies the spirit of the tropical. Floral and full-bodied, it will instantly transport you to paradise—under the palm trees, toes in the sand.
What is Ylang Ylang Oil?
Ylang Ylang Essential Oil is steam-distilled from the petals of the ylang ylang tree's flowers. It smells romantic, luxurious, and calming.
How to use Ylang Ylang Oil
Ylang Ylang is great in all kinds of homemade recipes. It is a nice addition to skincare, as it can help with fine lines; it's also known to help decrease blood pressure, and is said to promote happy dreams—making it a bedtime must-have.
Ylang Ylang Oil recipes
Here's how to use Ylang Ylang in your beauty and home routines. 
Ylang Ylang Oil diffuser blends
You can diffuse Ylang Ylang by itself (we suggest about 20 drops), or you can blend it with other essential oils, such as Cedarwood and Lavender.
Ylang Ylang Oil benefits
Ylang Ylang has natural sedative properties and is said to reduce anxiety—that's why it's become such a classic for evening diffuser blends. Serenity, here you come.
Where to buy Ylang Ylang Oil
The Ylang Ylang Essential Oil from vitruvi is all-natural and 100 percent pure, meaning it's safe to breathe in on a daily basis. It is also made without synthetic fragrances, mineral oil, parabens, sulfates, or formaldehyde.
Is Ylang Ylang Oil safe for cats and dogs?
If you want to use Ylang Ylang in a diffuser and you have a pet,
we suggest calling your vet
first to get the latest information. All animals are different, after all, and you'll want to make sure you're providing the safest home for your furry friend (and, in turn, for you).