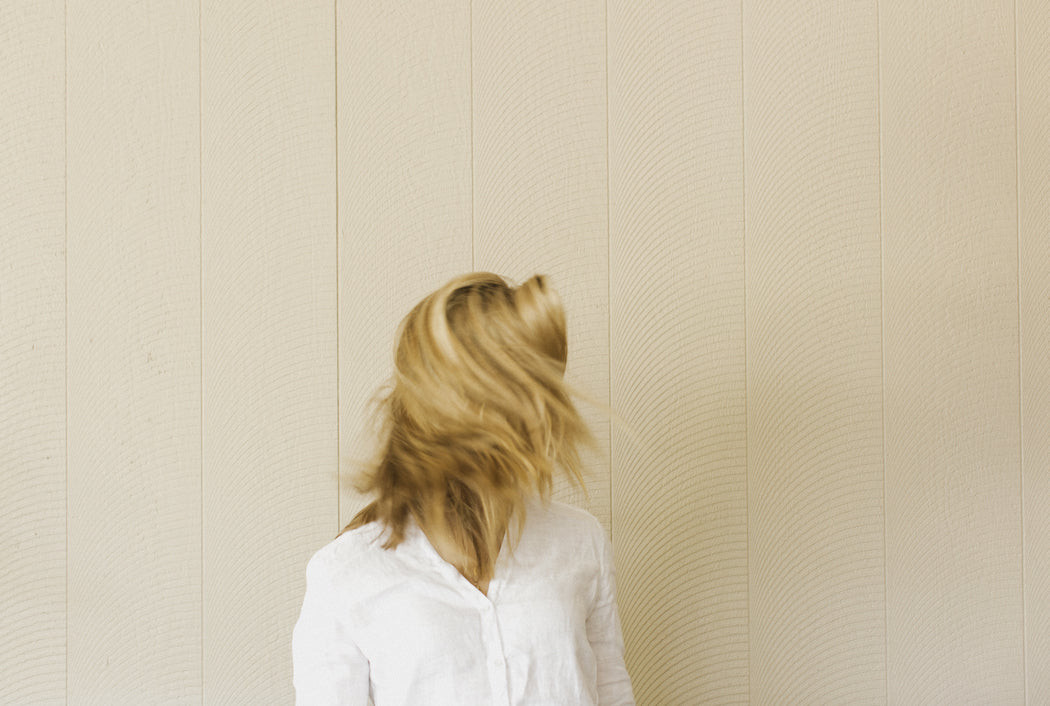 The layers of scent you add to your body throughout the day can complement each other—they can even result in a really dynamic and personalized aroma.
There are so many ways to create a scent wardrobe, from shower body scrubs and lotions, to face serums and oils, to natural perfumes—but the last layer that adds dimension to your aroma is your hair. Hair can sometimes hold scent better than clothing, so I like using hair perfume as a quick, easy way to refresh in the warmer months.
I've designed this recipe with three base options that you can choose from depending on your hair type, and I selected three essential oils for a vibrant, summery smell.
BEACH BLISS HAIR PERFUME
1 spray bottle
2 tablespoons base (see options below)
30 millilitres rosewater
20 drops Peppermint Essential Oil
20 drops Grapefruit Essential Oil
10 drops Lemongrass Essential Oil
How to use it
Choose your base depending on your hair type and add it to your spray bottle.

Oily or fine hair: witch hazel  
Witch hazel is a great option for fine and oily locks because it helps diffuse the properties and aromas of the essential oils without weighing your hair down. Using witch hazel as the base will result in a more lightweight product.

Curly or dry hair: Jojoba Oil
The complexity and consistency of Jojoba Oil naturally mimics the oil produced on the scalp, which makes it a great base to use for controlling flyaways.

Normal or sun-exposed hair: natural aloe vera gel 
For a more dynamic, loose hold for your hair perfume, opt for aloe vera gel as your base. It's especially nice for hair that's exposed to warmer climates and is a nice way to add moisture.


Add the rosewater to your spray bottle. Filtered water will work, too, but I like using rosewater because it smells lovely and feels a little more luxurious.
Add the essential oils.
Shake before use and mist throughout your hair. Keep the bottle in your bag for an easy refresh throughout the day.