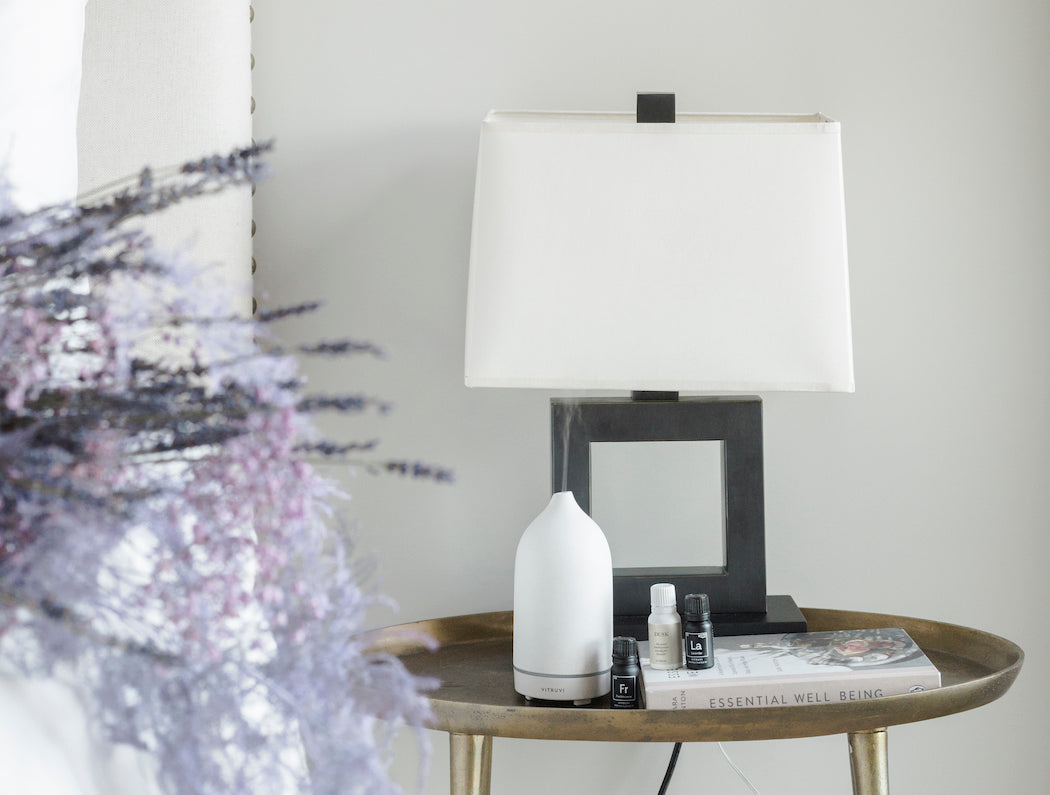 Jammies are on, storytime is done, stuffed animals are expertly placed on pillows—you know this routine well. But you can add another layer to your children's bedtime by diffusing this soft, calming, soothing blend in their rooms. Frankincense grounds, Lavender quiets, and Ylang Ylang pacifies; a perfect bedtime trio.
DIFFUSER COCKTAIL: BEDTIME FOR KIDS
3 drops Frankincense Essential Oil
6 drops Lavender Essential Oil
4 drops Ylang Ylang Essential Oil
Now you can shut the door, tip-toe down the stairs, and pour yourself a glass of wine while your kids doze off into dreamland.