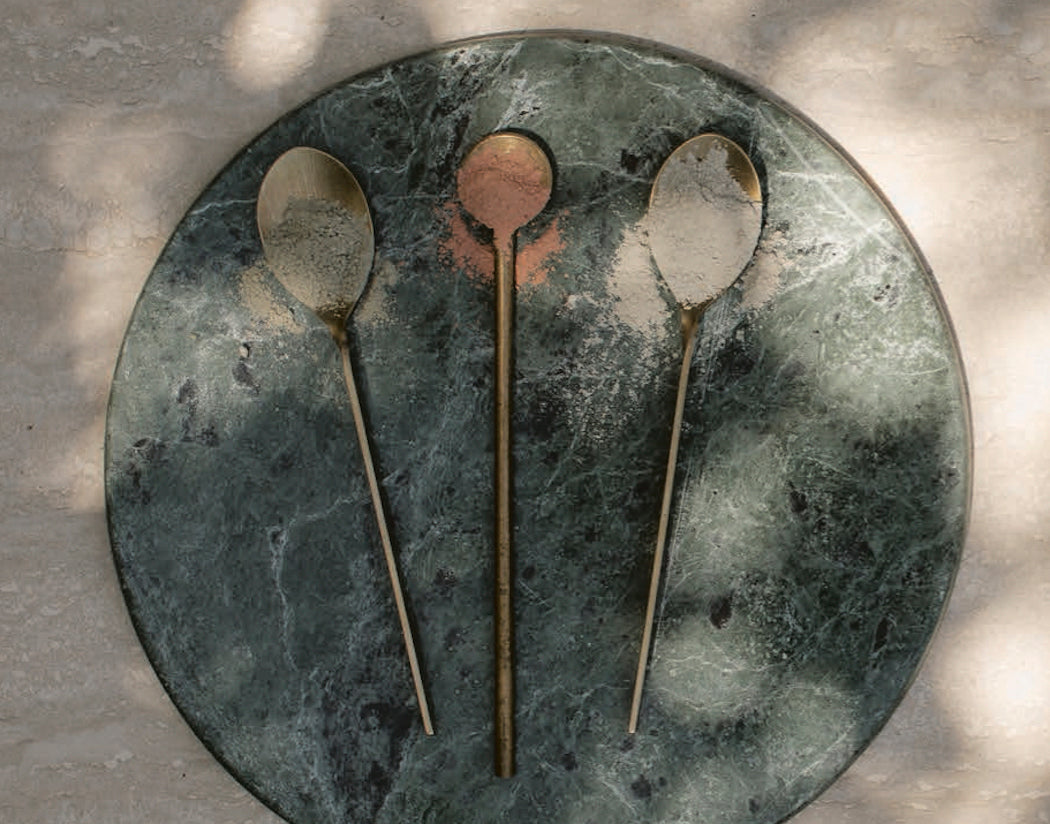 The following recipe is excerpted from "Essential Well Being" by Sara Panton and reprinted with permission from the publisher.
This face mask is a favourite when my skin is feeling oily but still craving extra nourishment. The honey creates a beautiful texture and adds another dimension of antibacterial properties, while the Sweet Almond Oil is soothing and nourishing. The facial clay helps pull out dirt and naturally controls oil, which leaves you with skin that feels balanced but not overly dry. The Bergamot Essential Oil in this blend is a fresh yet calming citrus, which is great for evenings. I also included Lavender Essential Oil because of its gentle astringent and antibacterial properties, which help the clay to bring its benefits directly into the pores.
Each of the essential oils and ingredients was chosen with the idea of applying this mask in the evening before bed—they're comforting and soothing yet highly effective.
HONEY AND LAVENDER OIL-BALANCING FACE MASK
1 small bowl
1 metal spoon
2 face cloths
1 tablespoon organic liquid honey
1 tablespoon Sweet Almond Oil
2 drops Bergamot Essential Oil
2 drops Lavender Essential Oil
1 tablespoon facial clay (I use French green or pink clay)
Filtered water as needed
Method
In a small bowl, combine the honey and sweet almond oil. Stir with a metal spoon until smooth (wooden spoons stick to the honey too much).




Add the essential oils and continue stirring.




Slowly add the facial clay in small amounts, stirring to maintain a smooth consistency.



If needed, add the water 1 teaspoon at a time to reach a smooth yet firm consistency that you'll be able to spread on the skin without it being too thin or too liquid.


Application
Using a spoon or your fingers, apply the mask on the face 1 teaspoon at a time, starting at the centre and working out toward the hairline. Apply the mask under the chin and jawline, as these are areas where breakouts can also occur.




Allow the mask to stay on until dry, about 20 minutes (drink tea, stretch, read a book you love or finish replying to the emails in your inbox).




To remove, soften the mask by lightly pressing a damp, warm face cloth against the face. Then use the face cloth to remove the mask, rinsing the cloth as necessary.



Splash the face with water and dry with a clean face cloth to remove any leftover clay.


Storage
Keep any extra face mask in an airtight container in the fridge for up to 1 week. It's important to keep the face mask away from air so it doesn't dry out. 
---
Video credits
Creative direction: Alex Falconer
Design: Jenna Vaandering
Editing: Harrison Gill