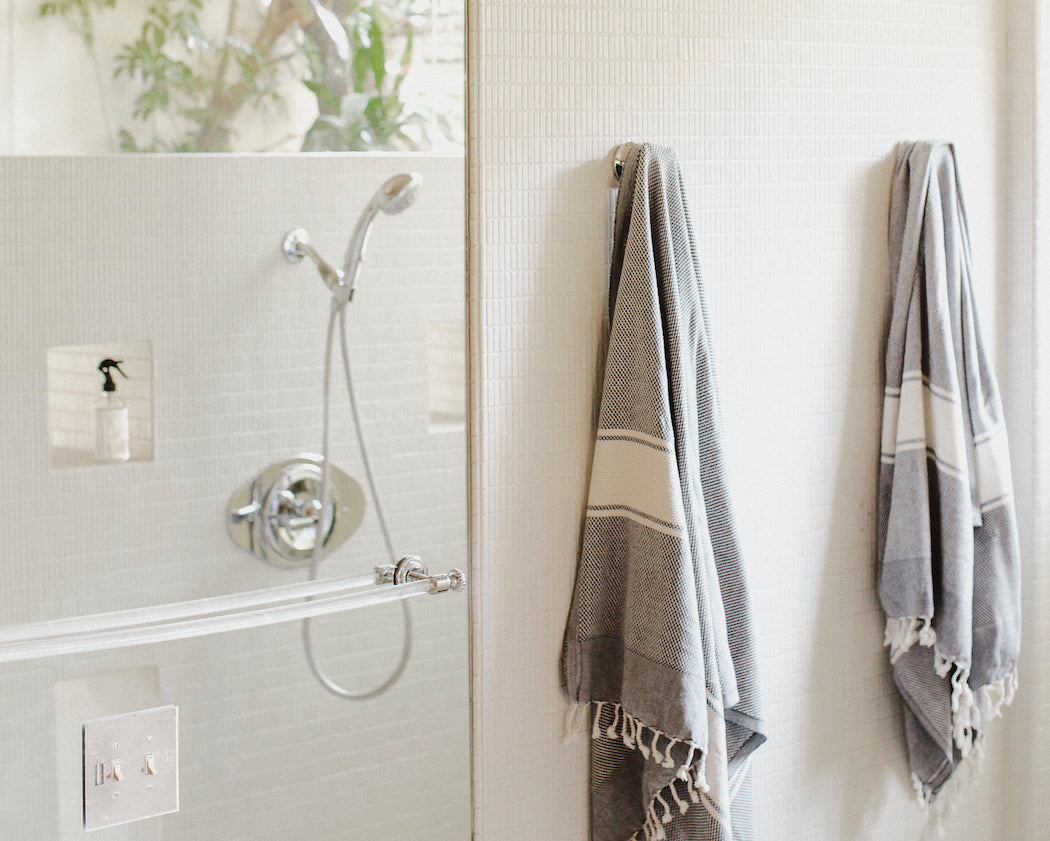 The following recipe is excerpted from "Essential Well Being" by Sara Panton and reprinted with permission from the publisher.
Scented towels feel so luxurious, but they are so simple to have and are an easy everyday luxury you can incorporate into your routine before you get in the shower. I make a new towel spray seasonally, and creating a custom towel aroma is a fun way to make your guests feel even more special in your home. Try spraying your bedsheets, too.
TOWEL SPRAY WITH CEDARWOOD, BERGAMOT, AND EUCALYPTUS
2 cups filtered water
20 drops Cedarwood Essential Oil
20 drops Bergamot Essential Oil
7 drops Eucalyptus Essential Oil
Method
Combine all components in a spray bottle with a fine mist setting.


Application
Shake gently before each use.

Mist towels liberally before getting in the shower.


Storage
Keep in a cool, dry place (like your linen closet) for up to two months.
---
Video credits
Creative direction: Alex Falconer
Design: Jenna Vaandering
Editing: Harrison Gill