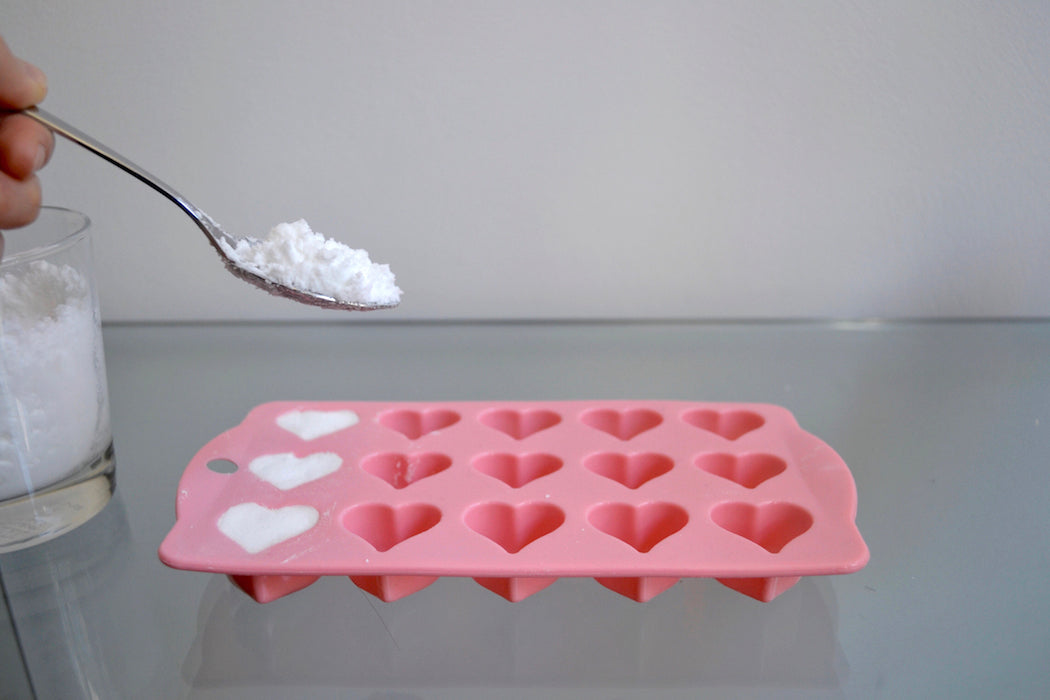 Who said evening baths get all the essential oil fun? We recently experimented with making shower melts to add a bit of revitalization to morning rinses.
Shower melts are really just like little bath bombs—but they're designed for quick refreshes instead of drawn-out bubble soaks. These Sweet Orange and Eucalyptus shower melts are a super easy way to bring a new ritual to your washing experience; all you have to do is drop one in the bottom of your shower. As water hits it, refreshing Eucalyptus will energize you, while Sweet Orange will boost your mood—creating the perfect moment of luxury during your morning routine.
We suggest placing the melt in an area where it will get splashed, but not directly hit with water, so that it lasts longer.
SWEET ORANGE AND EUCALYPTUS SHOWER MELTS
1/2 cup baking soda
1 tablespoon water
15 drops Eucalyptus Essential Oil
15 drops Sweet Orange Essential Oil
1 ice cube tray
How to use it
In a mixing bowl, combine the baking soda, water, and essential oils until it forms a paste.
Press the paste into the ice cube molds.
Let the melts dry on the counter for at least 24 hours.
Store them in the fridge, and pop one in the bottom of your shower whenever you need a pick-me-up.