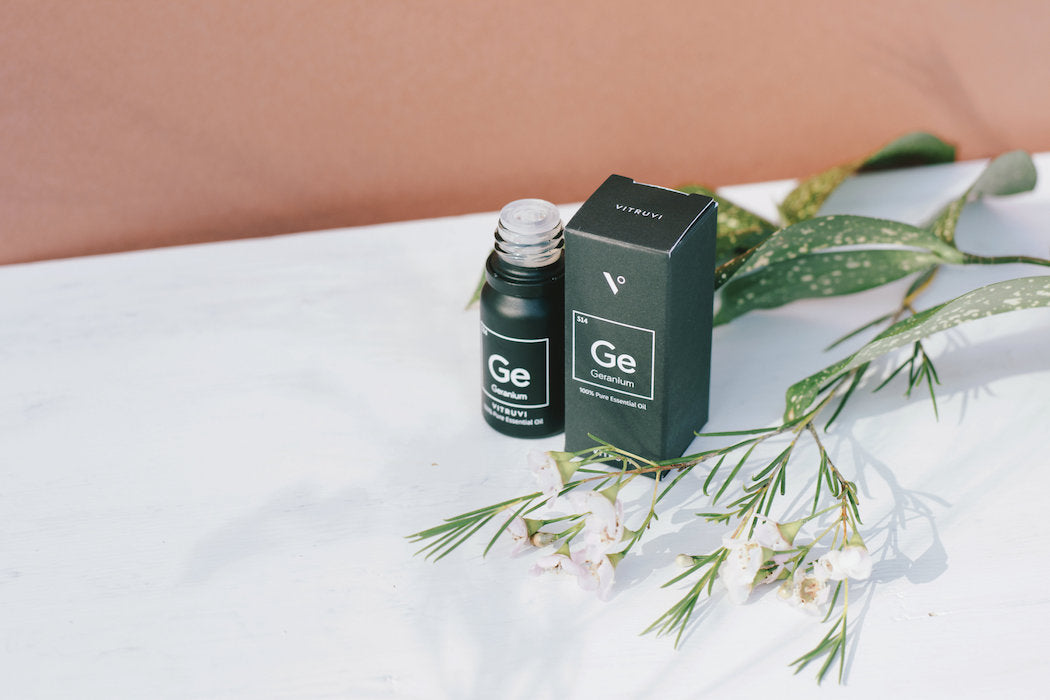 This recipe was a happy accident. Being an avid DIY-er, I once made natural deodorants for my friends. They included beeswax, coconut oil, baking soda, and essential oils—as simple as can be.
In a heat-induced haze on a vacation to Hawaii, one friend used her deodorant as an all-over body lotion on a night when mosquitos were particularly rampant. Lo and behold, she didn't get bitten while the rest of us got devoured.
There are many oils that would work to deter insects. I chose Geranium because it smells so dreamy and is known to repel both mosquitos and flies. The coconut oil in this repellent keeps skin moisturized, while the beeswax keeps the mixture more tacky so it stays put. The baking soda is what deters insects from biting due to its bitter taste. Another bonus: if you already have some bites, baking soda will soothe the itch.
NATURAL MOSQUITO REPELLENT WITH GERANIUM
1/4 cup coconut oil
1/4 cup beeswax pellets
1 teaspoon baking soda
25 drops Geranium Essential Oil
1 double boiler
1 Mason jar
How to use it
Melt the coconut oil and beeswax in the double boiler (a glass bowl that fits on top of a pot will work for this).
Once it's melted, add in the baking soda and Geranium Essential Oil.
While the mixture is still hot, pour it into jars and let it harden.
Rub it onto the skin as needed.
Say goodbye to the days of pesky bites.