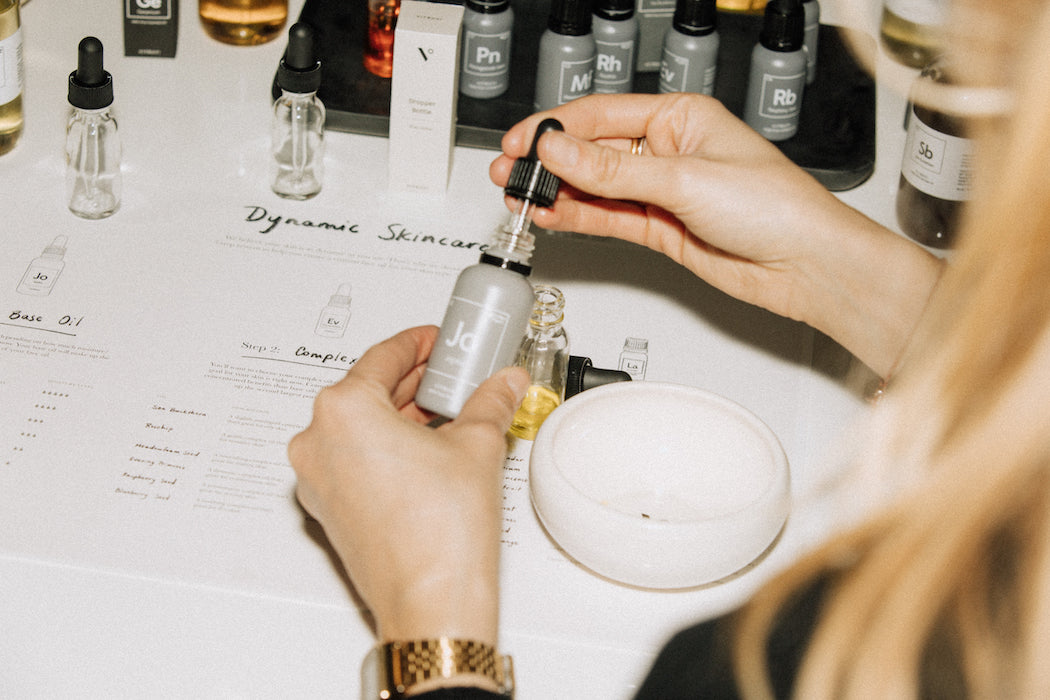 Get your glow on with this evening face oil.
Avocado Oil and Jojoba Oil are carrier oils that are great for dry and mature skin. Lavender Essential Oil has antibacterial and anti-inflammatory properties, while Ylang Ylang is gentle and great for preserving a youthful glow. Lastly, Sweet Orange is super refreshing and contains Vitamin C. It's a simple mixture that feels good, smells amazing, and looks great on your top shelf.
YOU GLOW GIRL FACE OIL
BASE OlLS
8 droppers Jojoba Oil
5 droppers Avocado Oil
ESSENTIAL OILS
8 drops Lavender Essential Oil
5 drops Sweet Orange Essential Oil
5 drops Ylang Ylang Essential Oil
How to use it
In a 15-ml dropper bottle, combine all of the oils together.

After cleansing your skin before bed, apply the oil either directly to the face or mix a few drops in with your evening moisturizer.

Sleep. Wake up. Feel extra glowy.