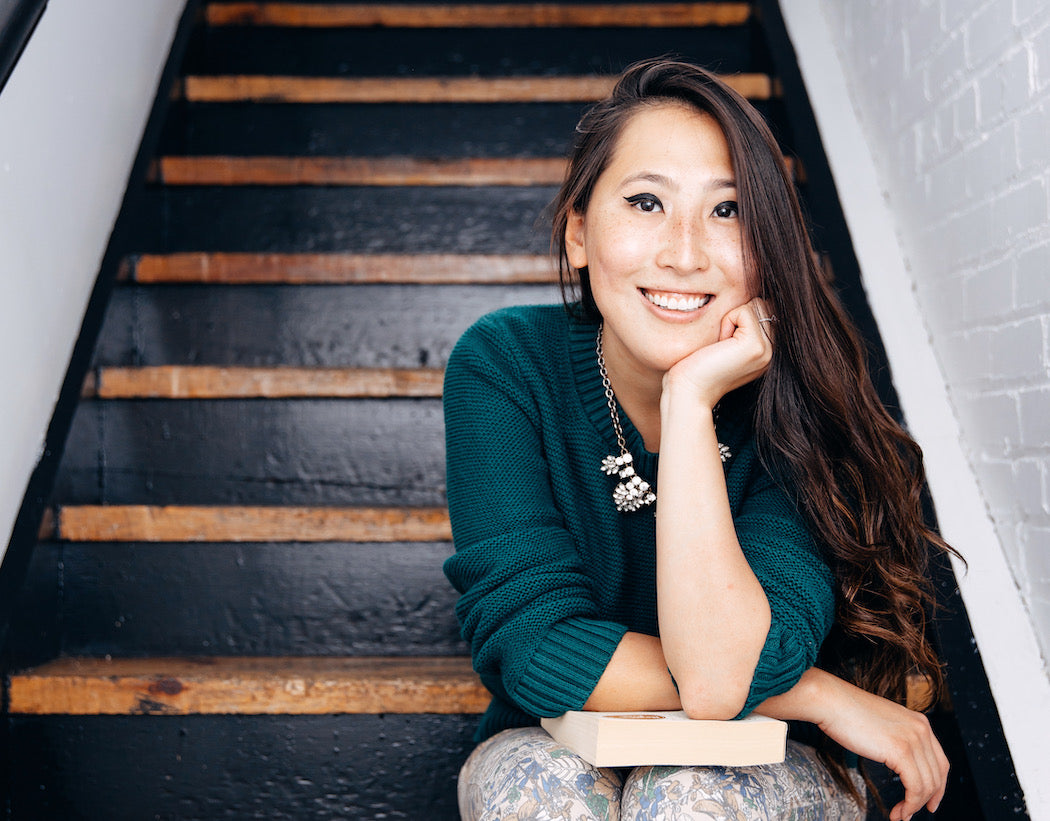 Everything claims to empower women these days. Our shampoo, our makeup, our tech, our cars—throw a penny in any direction and you'll hit a brand using feminism as a marketing tool. Girlboss cuts through the clutter to give women what we actually want: real talk. Helmed by CEO Lulu Liang, the company delves into the relationship we have to our work; from VC funding to failure to whether work-from-home culture is sending us back to the 1950s, Girlboss presents work-based issues authentically, and at times even radically. Below, Liang reflects on her own relationship to work, where the company's going, and more.
---
What's your day-to-day like as CEO of Girlboss?
It can look different depending on where in the world I am. But I'm consistent about getting in 10,000 steps a day, and I usually listen to a book or a podcast on my walks. A typical workday may involve looking closely at our company financials, conducting interviews, and meeting with our leadership team, as well as one-on-ones with my direct reports to check in on morale, align on priorities and goals, and generally catch up. I also like to remain at inbox zero every day. Once a week we also hold a team-wide all-hands meeting where the entire Girlboss team can connect, laugh, and share personal or professional wins.
What are the company's biggest areas of opportunity that get you out of bed each morning?
Our Girlboss community keeps me motivated. They're curious and ambitious, and they know what they like. We're always thinking of ways to give them the tools and mindset to find success on their own terms—whether that's climbing the corporate ladder, starting their own business, or freelancing with great work-life-balance.
What does being a "girlboss" mean to you?
It means someone who is unapologetically themselves, and who goes after what they want.
We see a lot of feminism-as-marketing these days. How do you combat that to create authentic support and inspiration for women?
The term "girlboss" is still empowering to many, and while that is our brand name, we've evolved beyond just the word into a mission-driven company that's helping women navigate the future of work. We give women real, usable advice, from the vulnerable conversations on our podcast to our expert-backed guides on everything from going freelance to landing your dream job or navigating getting laid-off. Our team at Girlboss is made up of Gen Z, Millennial, and Gen X women who are trying to figure it all out—just like our audience. That's how we're able to keep a relatable voice in our content and the way we engage with our community. 
What are the biggest challenges facing Girlboss today?
Like any media-based business, we're at the whims of changing social media algorithms, digital advertising trends, and big-picture economic cycles. 
How do you combat burnout?
I try to be very intentional about how I spend my time, and how I arrange my to-do list for both my work and personal life. I usually take Saturday completely offline—not just work, but the internet—and that really helps. Getting a good night's sleep and talking to my husband about any challenges I'm facing at work also helps. I'm a big believer in the power of consistent habits and resetting yourself daily.
How do you create space for yourself during your busy days?
I love to journal. Every day, I write down my thoughts and reflections and things I'm grateful for. I also like to look back at the same day last year in my journal to get some perspective on where I was at and how things have shifted.
What makes you feel truly at home in your own space?
Living and working as a digital nomad means that I'm always on the go, usually spending a few weeks or months in one spot before going somewhere new. I'm living out of a suitcase, so feeling at home wherever I am just comes down to who I'm with: my husband, Greg. When it comes to my workspace, a laptop stand and an external keyboard and mouse are must-haves so I can have a good setup wherever I am, whether it's a coworking space in Tulum or an Airbnb in Lisbon.
---
This interview has been edited and condensed for clarity.