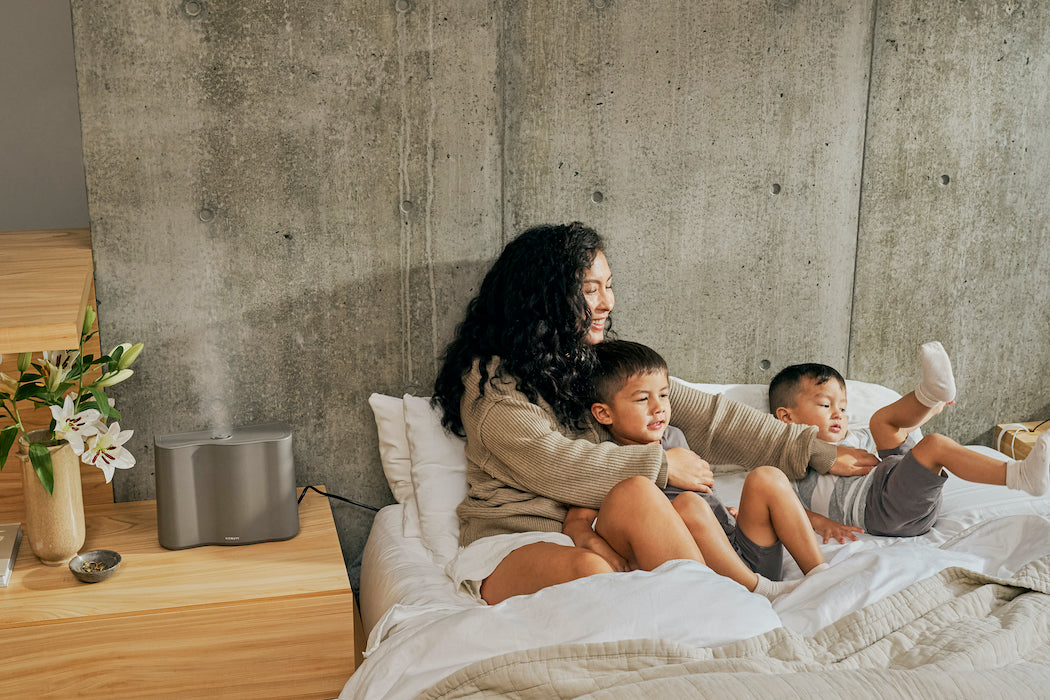 The first Tuesday after Thanksgiving is traditionally a time when businesses give back to their community after the sales-heavy Black Friday period. This year, the natural air care company is using Giving Tuesday to launch a long-term, evergreen philanthropic initiative. In partnership with Beam, vitruvi has integrated charitable donations into the checkout process, donating one percent of your order to an organization close to the brand's heart.
How does it work?
In your cart or at checkout, you are able to choose one organization out of four that most appeals to you; vitruvi will then donate one percent of your purchase. With each order, customers work towards a personal goal, as well as contribute to an overarching community goal, and can to track the progress along the way.
Where do the donations go?
On a mission to make people feel at home both in their spaces and within themselves, vitruvi has identified four organizations that align with its brand values of supporting safe housing for all; women in business; and LGBTQAI2S+ rights.
Casa Teresa
Based in California, Casa Teresa provides pregnant women in crisis with a loving home to begin healing. The organization does this by providing housing, food, and programming that supports mothers on their journey to self sufficiency.
Personal goal: Fund one meal for a pregnant woman in crisis care at Casa Teresa.
Community goal: Fund 34 one-month bus passes for women in crisis to get to doctor appointments, school, work, and daycare.
Ali Forney Center
The Ali Forney Center in New York fights homelessness among LGBTQAI2S+ teens by providing shelter, hot meals, and essential social services. The organization also works to supply them with the tools they need to be independent.
Personal goal: Fund one hot meal for an LGBTQAI2S+ teen experiencing homelessness.
Community goal: Fund one week of shelter and hot meals for 10 LGBTQAI2S+ teens experiencing homelessness.
Environmental Working Group
Operating across the United States, the Environmental Working Group determines and exposes household products that threaten the health of people and the planet. Constantly testing and analyzing new household products, the organization works to ensure that people are using healthy, toxin-free items.
Personal goal: Fund the printing of 300 leaflets on harmful chemicals to be distributed to lawmakers across the country.
Community goal: Fund the testing and analysis of 17 new household products to ensure they are free of harmful chemicals.
Black Girl Ventures
Black Girl Ventures is dedicated to providing Black and Brown woman-identifying founders with access to community, capital, and capacity-building in order to meet business milestones that lead to economic advancement through entrepreneurship. The organization's mission is to dissolve the race and gender gap in access to capital.
Personal goal: Fund refreshments for one Black woman participating in a leadership and budgeting training session.
Community goal: Fund the participation in a one-month startup accelerator for two Black woman-identifying founders to grow their businesses.
Ready to shop to give back?