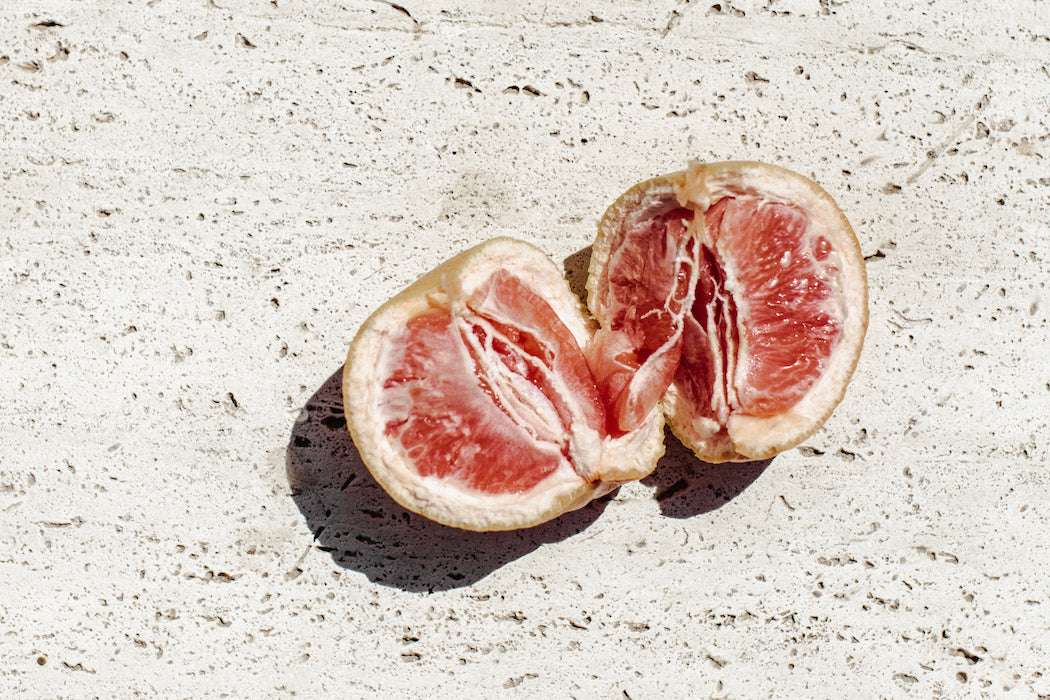 We all love a high-end face scrub for getting rid of winter dryness, but there's also nothing wrong with making an at-home version with items from your pantry. This simple recipe has just three ingredients, and it will leave your face feeling baby-soft in an instant. Honey is great for the skin because it's nurturing, antibacterial, and anti-inflammatory; brown sugar is a gentle exfoliant that feels amazing and aids in hydration (plus, it is gentle enough for sensitive skin); and Grapefruit Essential Oil has wonderful rejuvenating properties and adds an invigorating citrus scent.
GRAPEFRUIT FACE SCRUB
1 teaspoon honey
1 teaspoon brown sugar
2 drops Grapefruit Essential Oil

How to use it
Combine all ingredients together in a bowl and mix with a spoon.

Apply evenly over your face (this can get a tad messy, so best to do it over the bathroom sink).

Gently massage the scrub onto your face for about 10 seconds.

Rinse off with warm water and pat your face dry.

Look at that glow!