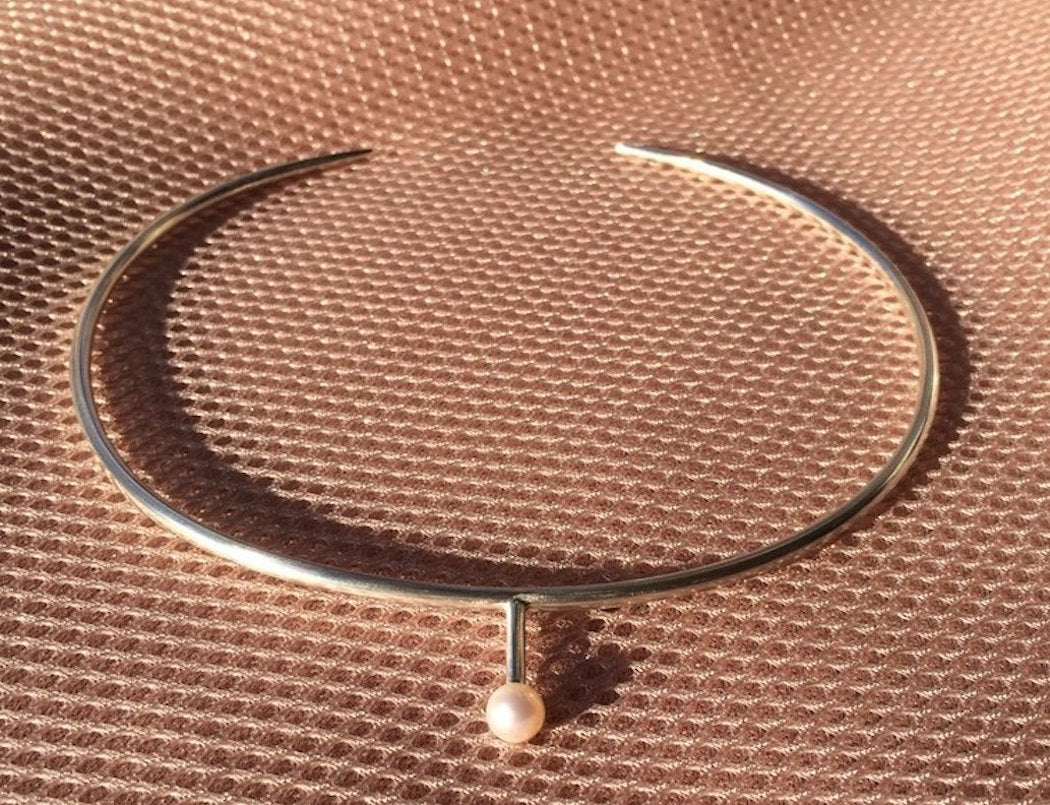 While these pieces all have a fairly minimalist flair, we like to think they make a statement in their own ways. Metallic is in—but then again, it never really went out of style.
This signet by J. Hannah is gorgeous. We love that it's simple, but not too dainty—sometimes you need a little weight on your finger.
Rachel Comey can really do no wrong. We adore these thick yet simple half-moon earrings because of their incredible versatility.
If you love organic shapes, you'll be very into Faris. Everything in the collection is so unique—we were drawn to this Versus bracelet because it is a statement while still being simple.
Elegant and refined, the thin Ballerina Bracelet from Catbird is a sure winner. How could you not fall in love with something so chic?
This modern silhouette is a fun juxtaposition that says classy, but not stuffy. Bonus? All Noon pieces are handmade by our Customer Experience Lead, Sophie Armstrong.
These gold earrings really speak for themselves—just look at them.
For a night on the town or an important meeting, a touch of metallic adds personality and flair. Shine on.