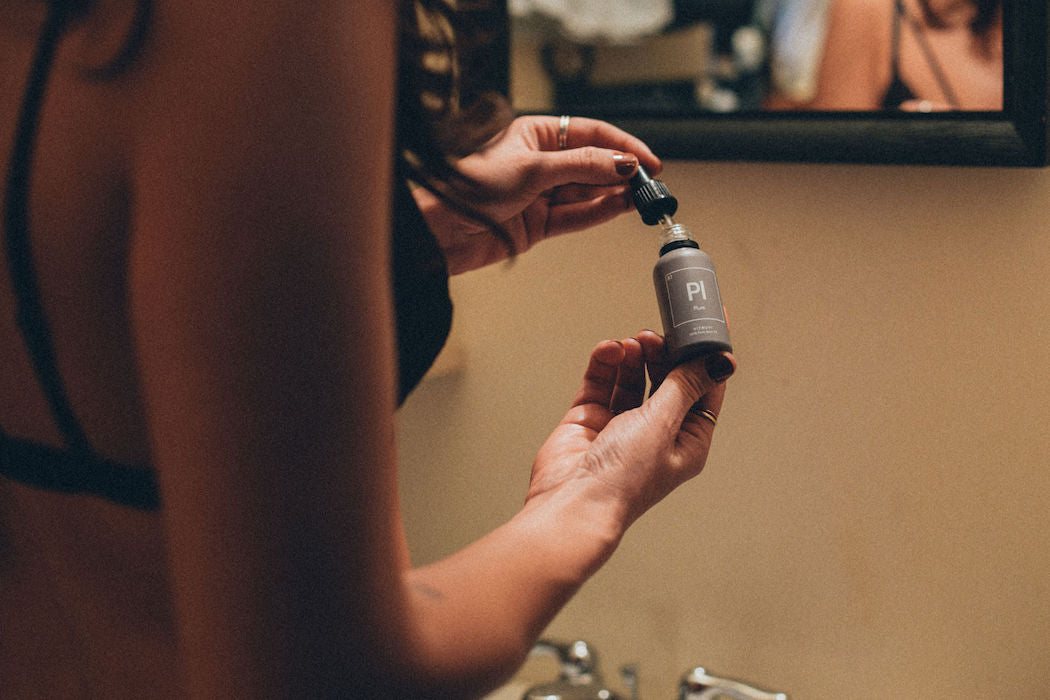 In my high school days, I often searched for facial cleansers and creams that were oil-free because I was scared they would clog my pores. What I (and many other girls and guys like me) didn't understand at the time was that oils don't always result in acne—in fact, some can even help prevent it. Natural facial oils actually have a long list of benefits for the skin, and I have fully embraced including them to my skincare routine.
Face oils are becoming one of the beauty industry's buzziest products; according to The NPD Group, sales of face oils more than tripled between 2010 and 2015, and a 2016 Technavio report predicts that the face oil market will see a compound annual growth rate of nearly six per cent by 2020. Ancient Egyptians (including the one and only Cleopatra) harnessed oils for a myriad of ailments and treatments, and in modern day, everyone from Cara Delevingne to Kate Middleton reportedly uses them. And who am I to argue with literal royalty?
The Basics
The bottom line is that as a face oil can provide a lot of benefits and is a great addition to a skincare regimen. Kathryn Sawers—facialist and owner of Vancouver's Collective Skin Care—says an oil is all about protection and rejuvenation. "Hydration is the water content of your skin, so what a face oil can do is enhance your skin's barrier function and help your skin to retain moisture," she says, speaking over the phone on her way to the airport. "But an actual oil in and of itself is more nourishing than hydrating. When we talk about nourishment, that's what you give your skin to feed it—versus hydration, which is like giving your skin a drink of water."
So basically, a facial oil is great because it helps to protect and restore the skin so that it can absorb and hold moisture better. According to Sawers, an oil helps plump up the skin cells and maintain the skin barrier's solidarity, which can prevent an excess decrease in hydration (this is called the transepidermal water loss: the water that evaporates through the skin). "It helps you maintain hydration better," she adds. "Your skin naturally produces its own hydration and then obviously there's the water that you take in—when our skin barrier is compromised, it's almost like cracks in the pavement: moisture and hydration is escaping. So oil can enforce the skin barrier. You're basically preventing the leaks."
The Uses
Depending on the specific oil, these products can be wonderful sources of omegas, vitamins, and antioxidants, and can aid in soothing redness, reducing the appearance of fine lines, and adding a luscious glow.
There's Jojoba, which is antimicrobial and anti-fungal; and Avocado, which can protect against skin damage and is full of vitamin E and omega-3 fatty acids; and Sweet Almond, which is very soothing and therefore great for calming irritations. Blueberry Seed is full of antioxidants and thus helps fight signs of aging, while Rosehip has astringent properties that can soothe and tighten the skin. And while coconut oil is known as a natural wonder for skin, nails, and hair, I do want to point out that due to its thickness, this oil is one that can clog pores and is therefore not always recommended for facial use (read this Byrdie breakdown for more on coconut).
"Oil can enforce the skin barrier. You're basically preventing the leaks."
The beauty of oils is that they are effective for all skin types—even oily faces can benefit (hello, 16-year-old me), because an excess is often a result of dehydration, which can cause the skin to overproduce. By putting oil back into the skin, you are nourishing and rebalancing it. Plus, a little truly goes a long way—just a few drops applied morning and/or night will do. And for someone like me, who is very conscious of what I am putting onto my skin (it's the body's largest organ, after all), face oils are a great option because I know exactly what is in my product and whether or not it's working for me. The key is to look for oils that are 100 per cent pure.
Carrier oils (such as Rosehip, Sweet Almond, or Jojoba) tend to be vegetable products derived from the fatty portion of a plant—usually from the seeds, kernels, or nuts. They are often mixed with the more potent essential oils to dilute them and basically "carry" them into the skin. A carrier oil can be used on the face by itself, or mixed with a few drops of essential oil (such as Grapefruit or Tea Tree) for added scent bliss and natural properties like toning. Right now I am loving a base of Plum with some Raspberry Seed and a few drops of Ylang Ylang.
The Application
Sawers says a facial oil can be put on before, after, or right alongside a moisturizer (but generally always after toner and serum). "When you do it on top, I do find that it creates more of that extra layer of protection overtop, and it can give your skin a nice dewy glow," she adds. Lately I have been using a light toner and then going straight to my facial oil, following up with a moisturizer or leave-on mask (this Vancouver snow is not doing my face any favours, let me tell you). Simply put a few drops into your hands and press them gently into the skin; let the oil fully dry before applying any creams or makeup.
Of course, like with any type of product, face oil benefits and results vary based on an individual's skin qualities and needs. The best thing to do is try some options out and see what works best for you—besides, beauty isn't one size fits all.