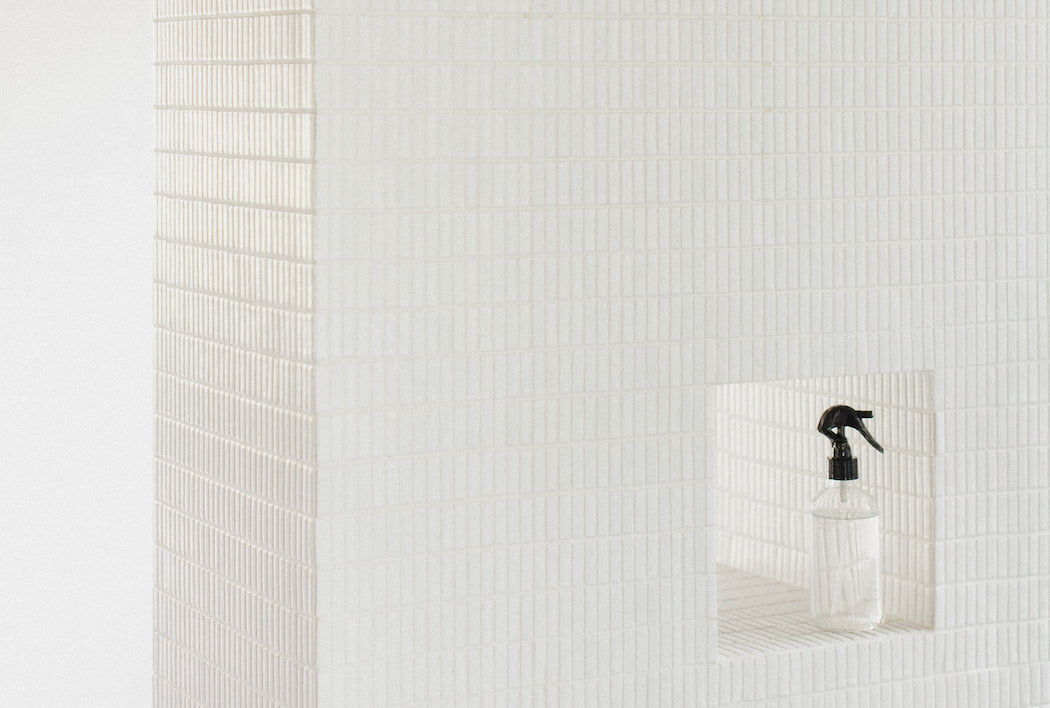 The bathroom is an aroma-centric room; smells (good and bad) are abundant. If you want to do away with unpleasant aromas, this DIY bathroom spray is a great place to start. Using a few simple ingredients, it creates a luxurious, refreshing scent that naturally neutralizes odours. The Cedarwood Essential Oil works as an effective deodorizer, while Bergamot adds a warm depth. Ylang Ylang rounds out the blend and adds a touch of floral sophistication.
Spray it directly into the toilet or mist it into the air to instantly freshen up your space. It gives you (or your guests) the opportunity to leave the bathroom smelling better than when you entered it.
DIY REFRESHING ESSENTIAL OIL BATHROOM SPRAY
4 tablespoons witch hazel
1 tablespoon Sweet Almond Oil
10 drops Bergamot Essential Oil
10 drops Cedarwood Essential Oil
8 drops Ylang Ylang Essential Oil
Method
Add all the components to a mist bottle and shake gently to combine.


Application 
Shake gently before each use.

Spray in the air to freshen up your bathroom. 


Storage
As this spray contains water and no preservatives, it's important to keep it in a cool, dry place and to make a new batch every one or two months.
---
Video credits
Creative direction: Alex Falconer
Design: Jenna Vaandering
Editing: Harrison Gill