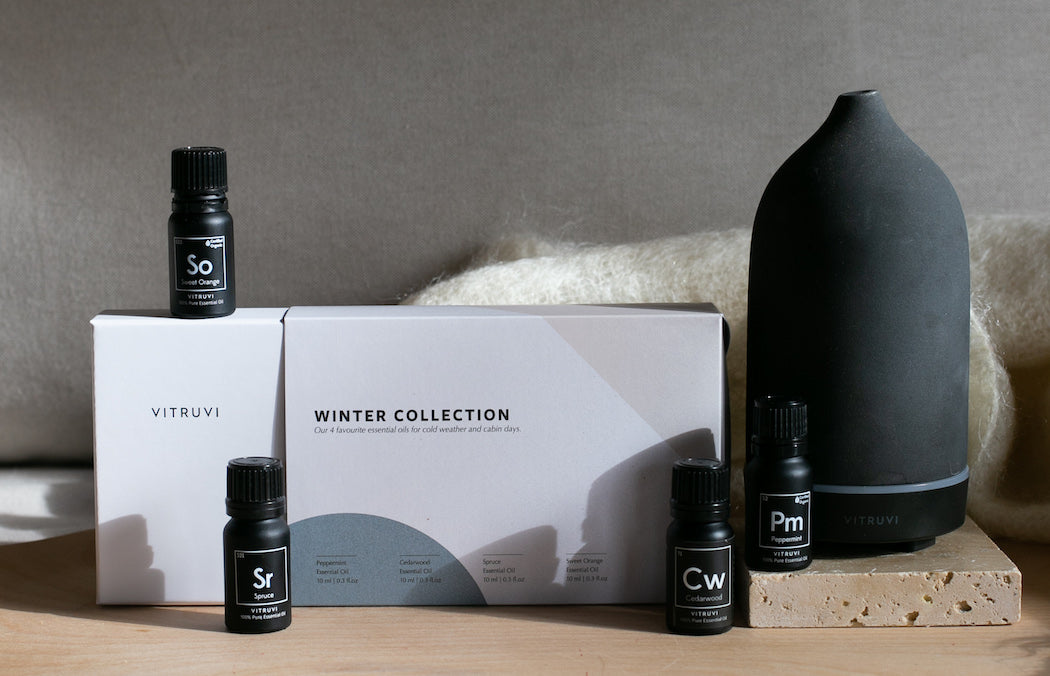 Winter has come, and while we aren't always stoked on snow-induced transit delays and frozen eyelashes, there is something about this season that we can't help but love. Curling up by the fire, wrapping up in scarves to head outside, eating more sugar cookies than would otherwise be deemed acceptable—ah, the holidaze.
Diffuse this winter essential oil blend when you're hosting the family and want your space to smell festive, comforting, and bright.
DIFFUSER COCKTAIL: WINTER WONDERLAND
6 drops Peppermint Essential Oil
5 Spruce Essential Oil
5 Cedarwood Essential Oil
8 drops Sweet Orange Essential Oil
Winter blues? What winter blues?