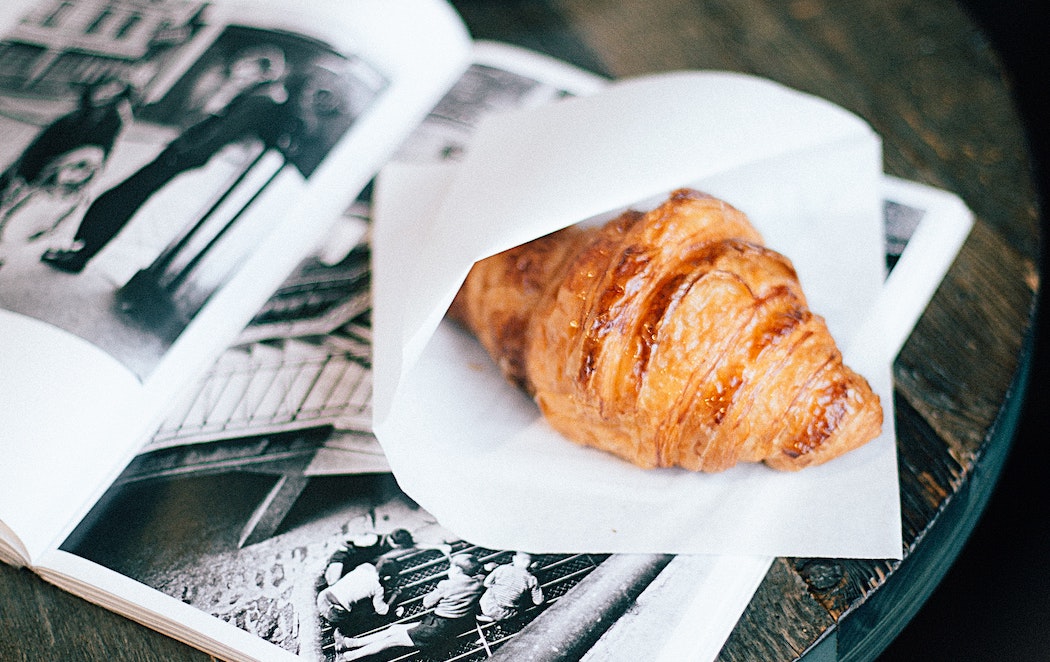 For those of you who haven't sat down to watch the widely popular Netflix series Emily In Paris, this TikTok sums it up well. Kidding—kind of.
Essentially, after landing a job in (you guessed it) Paris, our American heroine Emily embarks on a whirlwind adventure of marketing, luxury, romance, and croissants. The show is an easy one to pick apart—from the fashion to the Parisian stereotypes—but for me, the biggest issue is its portrayal of what it takes to be successful on social media. As a social media manager myself here at @ournaturalhabitat and @vitruvi, I can't help but wonder how she managed to gain a following at all.
Granted, this feel-good binge watch clearly doesn't need a killer plot to hook an audience. After its debut in 2020, over 58 million households tuned in within the first month, making it Netflix's most popular comedy series of the year. And I must admit, I binged both seasons as soon as they came out. Still, I cannot ignore the major plot hole that is Emily's "influencer" status. Within a matter of months, she grows her personal social media audience from just a few dozen to thousands. Which is not to say it isn't possible, but the way in which she accomplishes this just doesn't add up. One of my favorite scenes in the series is when she treats herself to a croissant, films a quick Boomerang video (please tell me who still uses this feature), and captions it: ""Butter + Flour = 💓." While yes, I do agree that butter plus flour equals heart, I wish that was all it took to wield major results.
Here are some tips that Emily should consider for her next round of Instagram content.
Prioritize video
Considering the rise in popularity of TikTok and Instagram Reels, it's no surprise that video content is the key to success on social media; static posts paired with punny captions just aren't the path to growth anymore. There's a scene in the show when Emily, invited to an exclusive influencer event, selects a strawberry off a vine in order to promote a lipstick; in her post about the product, she exclaims that "it's smudge-proof, even when you're berry hungry" (audible groan from moi). That would not cut it in the real world.
Back in June, head of Instagram Adam Mosseri announced that the platform was no longer a photo-sharing app. This statement alone marked a major shift in the way Instagram operates, prioritizes content, and attempts to compete with the evolving social landscape. Emily misses this trend completely.
Get personal
While Emily sure has a knack for making her mark, she needs to show more of her personality on her account. In order to establish a connection with your audience, you have to entice them; Emily's posts fall flat unless you personally know her. Now more than ever, people around the world are posting raw, unedited, and personality-first content. In a lot of ways, you can create your own community by just being yourself—as long as you post consistently, utilize trends, and have something to say.
Have a clear purpose
In order to establish a connection with your audience, you need to let them in and give them a reason to follow; people want to engage with accounts that inspire, educate, and entertain. The question I keep coming back to is: why would anyone follow Emily? She needs to reconsider what her entire content strategy is. Perhaps she's vlogging her travels and taking us through her daily life; maybe she's sharing her #OOTD with us each morning; or maybe she's keeping it as simple as being an American in Paris for the first time and rating the restaurants, venues, and excursions she's fortunate enough to now be a part of. She needs to really think about what the point of each post is.
Needless to say, Emily still has a lot to learn. So, Netflix, please consider this my official application to be a social media consultant for season 3.
Sincerely,
Elija In Vancouver