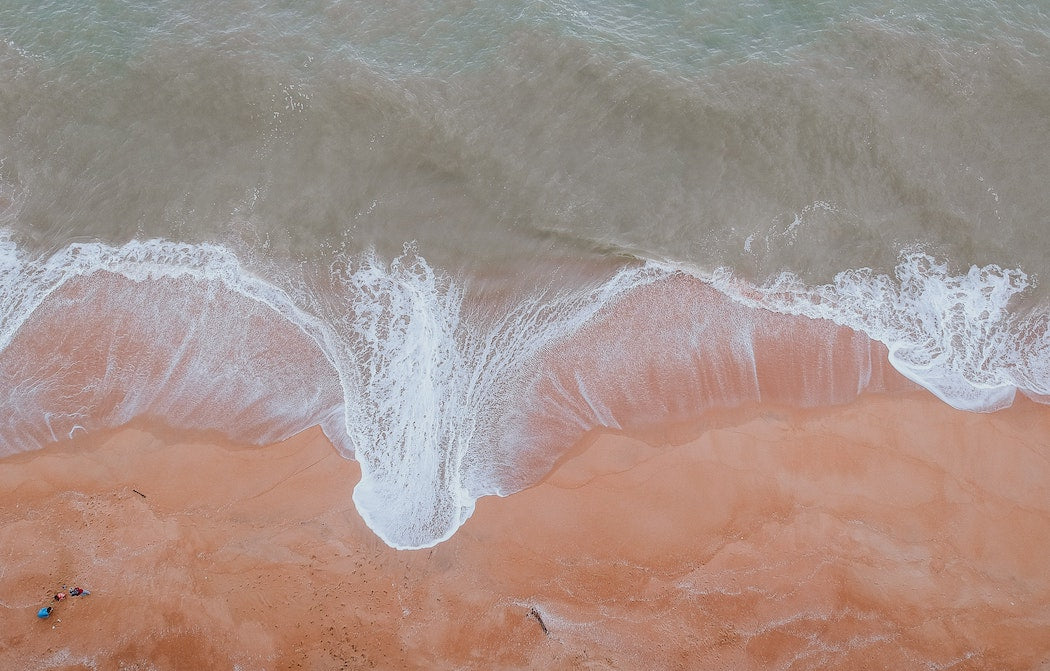 Though injustice has been visible throughout human history, if you care to look, the coronavirus pandemic has emphasized the many ways in which our society is profoundly unequal.
Anti-Asian violence erupted across North America, particularly in Vancouver. Black folks and people of color were overrepresented in COVID-19 cases. Indigenous women suffered more domestic violence. One-and-a-half million Canadian women lost their jobs, setting back decades of professional gains; many of the women who kept theirs were front-line workers, risking their health daily for less money than men.
As we emerge from the pandemic, those of us who these unequal systems privilege (people who are white or white-passing, compliant with heteronormativity, able-bodied, affluent) should be ashamed of how our good fortune has come at the expense of others, and be galvanized to fight harder to dismantle them. Intersectional feminism—a term coined by Black lawyer and activist Kimberlé Crenshaw—requires that we understand the interconnected ways that discrimination and inequality can impact women and non-binary folks. Only through recognizing one another's full and complex humanity can we create communities that uplift us all.
Reading is no substitute for action, but it can equip us with the prerequisite qualities of insight and empathy. That doesn't mean you should approach it dutifully, like a homework assignment or moral lesson; the works below are transcendent, incendiary, gloriously written. This is not exhaustive—what list could be?—but it is a starting point for expanding your sense of what is possible in the feminist future.
"Women, Race & Class" by Angela Y. Davis
This is a foundational text for understanding how racism and classism have always been a part of the white feminist movement, which excluded Black women even as it benefitted from their contributions. Published almost 40 years ago, it's still sadly relevant today, and Davis' clear, powerful writing is as compelling as ever.
Also read: bell hooks' Ain't I a Woman: Black Women and Feminism; Audre Lorde's Sister Outsider; Maya Angelou's I Know Why the Caged Bird Sings.
"Hood Feminism" by Mikki Kendall
The contemporary successor to Davis, Kendall articulates how the current iteration of corporate-friendly feminism has narrowed rather than expanded its scope, privileging a narrow, white slice of womanhood over a truly inclusive movement. Kendall excoriates the myth of trickle-down feminism—represented by the thriving "girl boss" as a symbol of progress—through the lived experiences of women and non-binary folks struggling for survival.
Also read: Andi Zeisler's We Were Feminists Once; Lola Olufemi's Feminism, Interrupted: Disrupting Power.
"Parable of the Sower" by Octavia E. Butler
"There is nothing new under the sun," Butler wrote. "But there are new suns." Speculative fiction and sci-fi have always been fertile spaces for reckoning with the likely consequences of our current actions, and for imagining how we might live if we could unbind ourselves from the mistakes of the past. Butler revolutionized the genre, particularly in Parable of the Sower, which encompasses Black liberation, climate justice, and radical empathy. Published in 1993 and set just a few years from now, it feels both eerily prescient and wildly imaginative.
Also read: Louise Erdrich's Future Home of the Living God; Ursula le Guin's The Earthsea Cycle series; N. K. Jemisin's The Broken Earth Trilogy; Cherie Dimaline's The Marrow Thieves.
"Emergent Strategy" by adrienne maree brown
"Reclaiming the right to dream the future, strengthening the muscle to imagine together as Black people, is a revolutionary decolonizing activity." Inspired by Butler's radical world-building, brown's book is a call for transformative change and a spiritual roadmap for how to realize it—one that celebrates the interdependence of humanity and nature. (She also edited this incredible Butler-inspired collection.) This is an energizing, uplifting, and powerful work.
Also read: More adrienne maree brown; Alexis Pauline Gumbs' Undrowned; Robin Wall Kimmerer's Braiding Sweetgrass.
"Islands of Decolonial Love" by Leanne Betasamosake Simpson
Simpson is a prolific, multidisciplinary Indigenous writer, musician, and scholar who has authored novels, essays, and non-fiction; her talent is boundless. Start with her short story collection Islands of Decolonial Love and its accompanying album. A hybrid creative, multilingual project (Simpson writes and sings in both English and Anishinaabemowin) that disrupts and rejects the limitations of colonial thinking in its very form, Islands is fiction with all the urgency and honesty of nonfiction. It's gorgeous, imaginative, and necessary.
Also read: Tanya Tagaq's Split Tooth; Love after the End, edited by Joshua Whitehead.
"A Mind Spread Out on the Ground" by Alicia Elliott
For Canadians grappling to understand the brutal legacy of colonialism, Elliott's memoir should be required reading. "Racism, for many people, seems to occupy space in very much the same way as dark matter," she writes. "It forms the skeleton of our world, yet remains ultimately invisible, undetectable." Through her powerful writing, Elliott turns the spotlight of her intelligence and insight on the impacts of racism, illuminating it for everyone to see. Using her own experience as well as a detailed historical and cultural analysis, she reveals the way intergenerational trauma affects every facet of Indigenous life.
Also read: Terese Marie Mailhot's Heart Berries; Michelle Good's Five Little Indians.
"Fearing the Black Body" by Sabrina Strings
Among other evils, the pandemic has highlighted our society's pervasive fatphobia (think of the moral panic over weight gain in quarantine). In this book, Strings illuminates the anti-Black roots of fatphobia and the racism that persists in our treatment of fat bodies. Not to mention, as any listener of Maintenance Phase will tell you, diets don't work and weight-loss programs are a scam.
Also read: This excellent essay by Carmen Maria Machado; Roxane Gay's Hunger.
"Burning Sugar" Cicely Belle Blain
Blain's debut collection deals with colonial violence, highlighting the powerful forces of joy and resilience in the face of anti-Blackness and relentless oppression. Blain, an activist and founder of Black Lives Matter Vancouver, has distilled a tremendous amount of history and specificity into this slight but powerful work, making a compelling case for poetry as a rallying cry for action.
Also read: Jillian Christmas' The Gospel of Breaking; Rupi Kaur's Home Body; Warsan Shire's Teaching My Mother How to Give Birth.
"I'm Afraid of Men" by Vivek Shraya
Shraya is a heartbreaking, hilarious, and massively talented writer; in this slight memoir (it's only 92 pages), she lays out how toxic masculinity harms all genders, drawing on her experience as a trans woman. Shraya has not been hardened by trauma; her triumph is softness, vulnerability, love. This is a beautiful work about gender, race, and sexuality that is also accessible and incredibly moving.
Also read: This interview where Judith Butler demolishes tired arguments for excluding trans women from the feminist movement; Kai Cheng Thom's I Hope We Choose Love.
"We Have Always Been Here" Samra Habib
Habib's memoir of living as a queer Muslim woman, first in Pakistan and then in Canada, is as riveting as any work of fiction. Habib is also a photographer, and she excavates her experiences as an outsider (a religious minority, a queer Muslim, an immigrant) with the sensitivity and attentiveness of an artist. As she writes, "Representation is a critical way for people to recognize that their experiences—even if invisible in the mainstream—are valid."
Also read: Carmen Maria Machado's In the Dream House; Francesca Ekwuyasi's Butter Honey Pig Bread.
"Girl, Woman, Other" by Bernardine Evaristo
Evaristo's utterly unique novel is absorbing in the best way: its unconventional and complex structure (minimal punctuation, shifting perspectives, a chorus of narrators) demands your full attention, as the conversations between the Black female and non-binary characters draw you into their rhythmic flow. It succeeds as both a piece of feminist theory—covering racism, sexism, gender, class, and more—and as a work of incredible creativity and ambition.
Also read: Everything by Helen Oyeyemi; Chimamanda Ngozie Adiche's Americanah.
"Disability Visibility" edited by Alice Wong
An estimated one in three women in Canada lives with a disability, so you'd think there would be more books like Wong's incredible anthology. And yet, popular culture has often defaulted to speaking for disabled people, rather than giving them a platform to speak for themselves. Wong, a disability activist and researcher, has seized the mic and handed it to a talented array of writers with both visible and invisible disabilities.
Also read: This great critique of All the Light We Cannot See, which illustrates the problem with poor representations of disabilities; Esmé Weijun Wang's The Collected Schizophrenias; Kyla Jamieson's Body Count.
As critic and author Jia Tolentino once said, we should seek out works that

allow us

to discover
"the genuine pleasure of decentering"
ourselves. And we should do it more often.