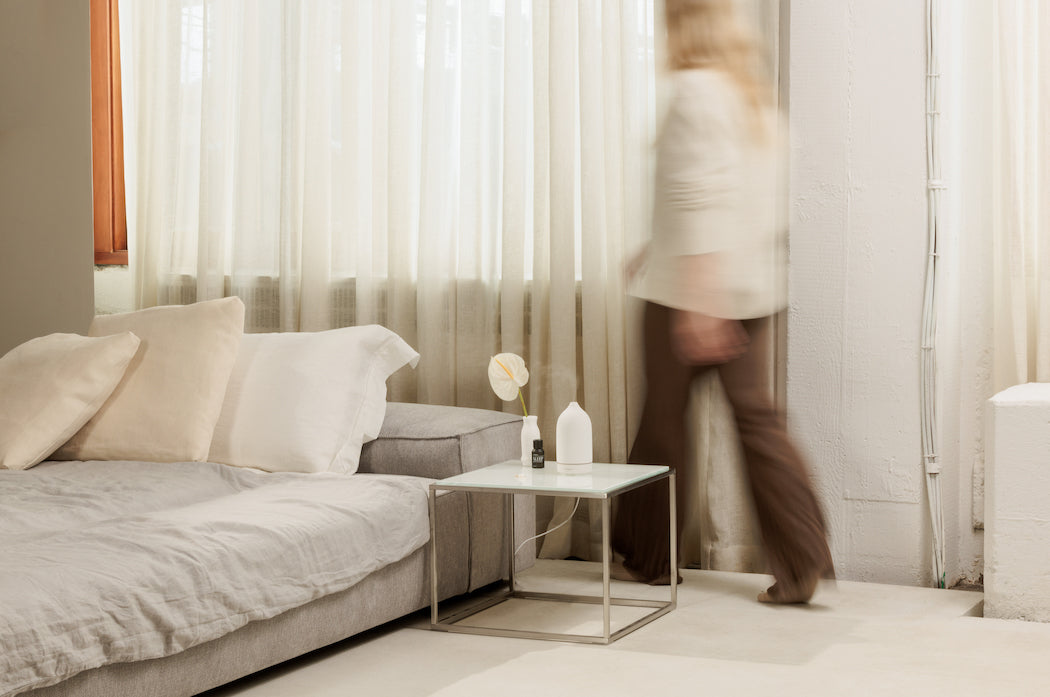 While it's no secret that over 70 percent of our global greenhouse gas emissions come from just 100 companies, that shouldn't stop us from doing our part to help the planet in both big and small ways. At vitruvi, our rebrand gave us the opportunity to relook at not only the design of our bottles and boxes, but also the materials used to make them. It was an exciting chance for us to create packaging that further adheres to our commitment to being as environmentally-responsible as possible.
"Our new bottles are made with recycled glass and are completely recyclable, and their ink is plant-based," says vitruvi cofounder and CEO Sara Panton. "Our oil boxes are completely recyclable and are made with high-quality inks. Same goes for our diffuser packaging."
In terms of what's inside the bottles, we never sell oils from endangered botanicals, and all of our scents are 100 percent natural, vegan, pure, and cruelty-free, and come in UV-protected bottles to preserve their quality. They are also free from synthetic fragrance, formaldehydes, mineral oil, phthalates, parabens, and sulfates, and are compliant with the European Union's and Sephora's clean standards. This means our products come from the earth and are better for you—and for the planet.