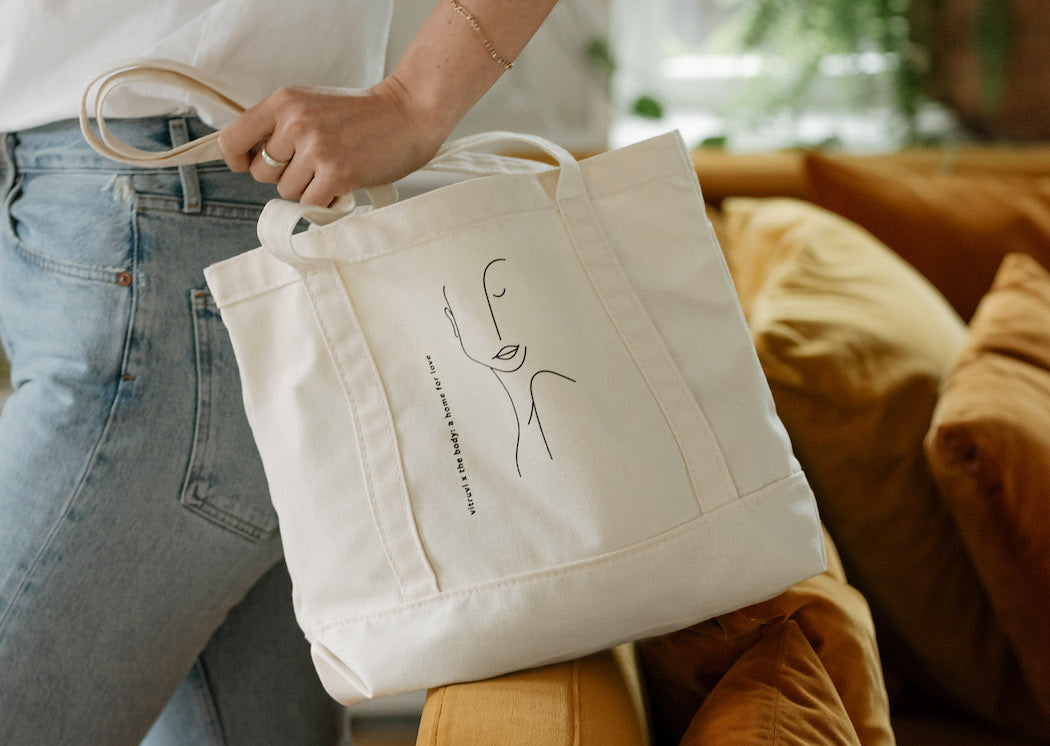 Wearable art—is there anything better?
Special for Black Friday 2020, we commissioned artist and the body: a home for love founder Deun Ivory to illustrate a limited-edition tote bag for us. While supplies last, it's free with all orders over $150.
"The artwork for the tote design was inspired by my love for women, minimalism, and beauty," Ivory says. "The simplicity of it is so striking and welcoming that it invites you to engage and reflect upon your own magic."
Made in the USA using recycled cotton, the Weekender Tote is sure to become a staple for your local adventures—whether you're going grocery shopping or for a neighbourhood wander. With sturdy straps and simple, gorgeous linework by Ivory, it's a special piece we can't wait to use around town.
Not sure what to put in your Black Friday cart this year? Here are a few suggestions to get you started.
Stone Diffuser in Terracotta and Black
Our Stone Diffuser is a classic. It's beloved by many, and for good reason—this sleek shape and matte ceramic finish look good in any room. There are five colours to choose from, but we're especially loving Terracotta right now, as well as Black (very fitting for Black Friday, of course).
Retreat Essential Oil Blend
Tropical and spa-like, Retreat will instantly transport you to the pool bar. Picture yourself in Hawaii or Barbados, sipping a fruity cocktail as a light breeze tickles your skin. Bliss.
Eucalyptus Essential Oil
Invigorating and herbal, Eucalyptus is a forever favourite. And it now comes in a bigger bottle, which means you get more of what you love. Hard to beat.
Uplift Kit
Our brand-new Uplift Kit features mini versions of four energizing essential oil blends. It's great to give as a gift or to keep for yourself. Tip: we have a Reset Kit and an Unwind Kit, too. That way you're all set from AM to PM.