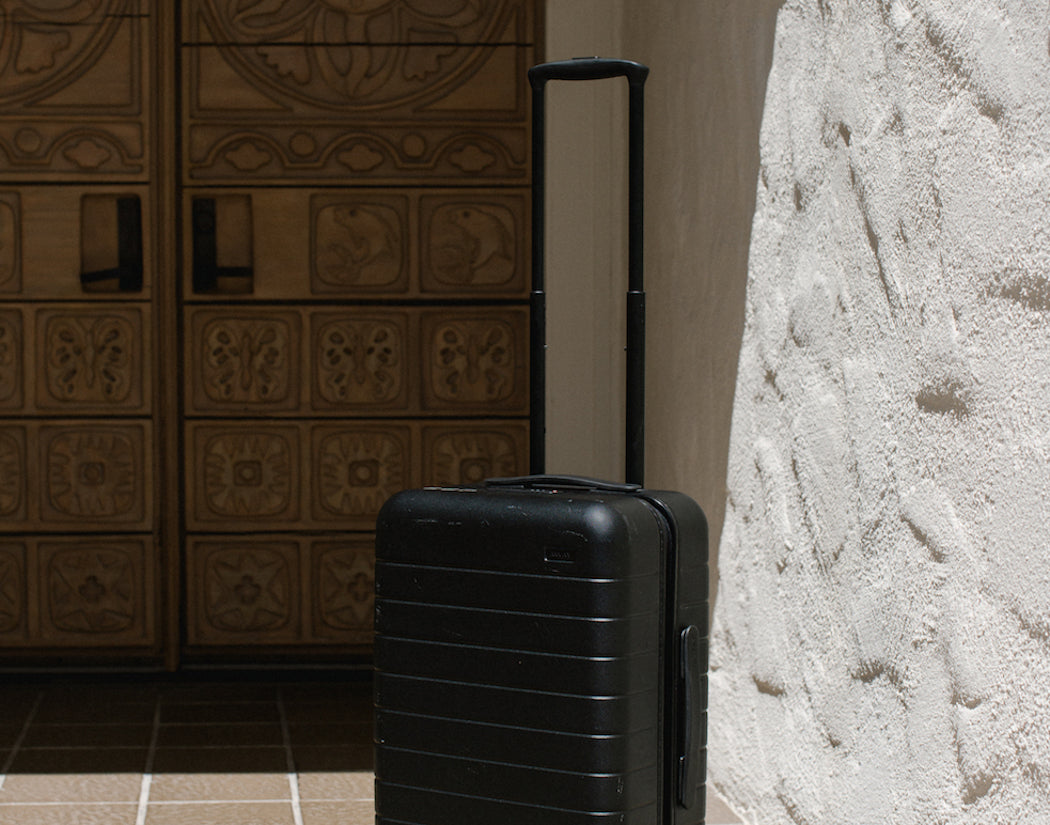 I can't tell you the last time I checked a suitcase. Or wait…I can. It was on a family vacation to Mexico. When we arrived, all five of our bags were deemed "lost." My mom ended up buying me a Corona bikini from a tourist shop (which felt a bit inappropriate on my awkward, 14-year-old body), and a beach cover-up. That's what I wore for two days, until I was dramatically reunited with my stuff. You can imagine how not having my own cleanser and moisturizer was also a tragedy for my teenage self. From that moment on, I vowed to never be more than five feet away from my belongings when travelling. Now, it's carry-on or bust.
Packing the perfect carry-on is a bit of an art. I've honed it over the years and, combined with my fear of having a bag that's "too full" (is this a legitimate phobia? Anyone else?), I think I have some good advice on how to make it work. Especially for hot destinations.
First: packing cubes. If you have not been introduced to these, welcome to a whole new world. Packing cubes let you diligently organize your clothes into little sections that fit seamlessly into your carry-on. It's like the easiest game of Tetris you've ever played; it's also great for when you unpack because you know exactly where everything is.
Now, what goes in the cubes? Here are a few of my favourite items for warm weather carry-on travel.
White linen button-up: Tuck it into a pair of shorts or wear it over your bathing suit as a cover-up. Easy breezy. My favourite is this relaxed-fit one because baggy is better.
Easy tank: Everyone needs an easy tank they can throw on with shorts, pants, or during that downtime in your room. I am partial to this one; comfort is queen.
Romantic blouse: In this instance, "romantic" just means anything with ruffles or frills that feels super cute. We've covered off most of the casual wear, so it's nice to throw a special blouse in for that more upscale dinner you've planned. This one in any of the three colour options will do just fine. Also looks great with cutoffs.
Simple dress: This one is a gorgeous mossy colour, and the full skirt makes it appropriate to wear day and night.
Shorts: A great vintage pair of denim cutoffs (or your own DIY version from an old pair of jeans) is just so classic and versatile. I like to keep my eyes on Bohème Goods for when new ones drop.
Pants: I know these are technically "beach cover up" pants, but I love how flowy they are. And whenever I'm somewhere hot, it's so nice to not wear tight jeans or have anything sticking to you. A pair of breezy, wide-legged trousers is always a good idea.
Bathing suit: I'm always tempted to pack six different swimsuits (they're so tiny to throw in!) but realistically, you can get away with two: a bikini and a one-piece. I like to go for a more playful bikini and then a black or white one-piece that can double as a bodysuit.
Clutch: I like to stick to packing pretty neutral colours so that everything can be paired together quite seamlessly. That's why I opt for a more colourful clutch. My friend brought me back one from Morocco that's a bit like a loud, furry little monster, which is why I love it. When I pack this in my suitcase, I also stuff any miscellaneous items inside so I'm not wasting any space. It looks something like these.
Shoes: Open-toed shoes are a no go for me on the plane, so I usually wear a pair of sneakers. Then I pack one pair of flat slides (slide them together and they take up less room) and one pair of heels.
Oh, and make sure to leave some room for shopping.